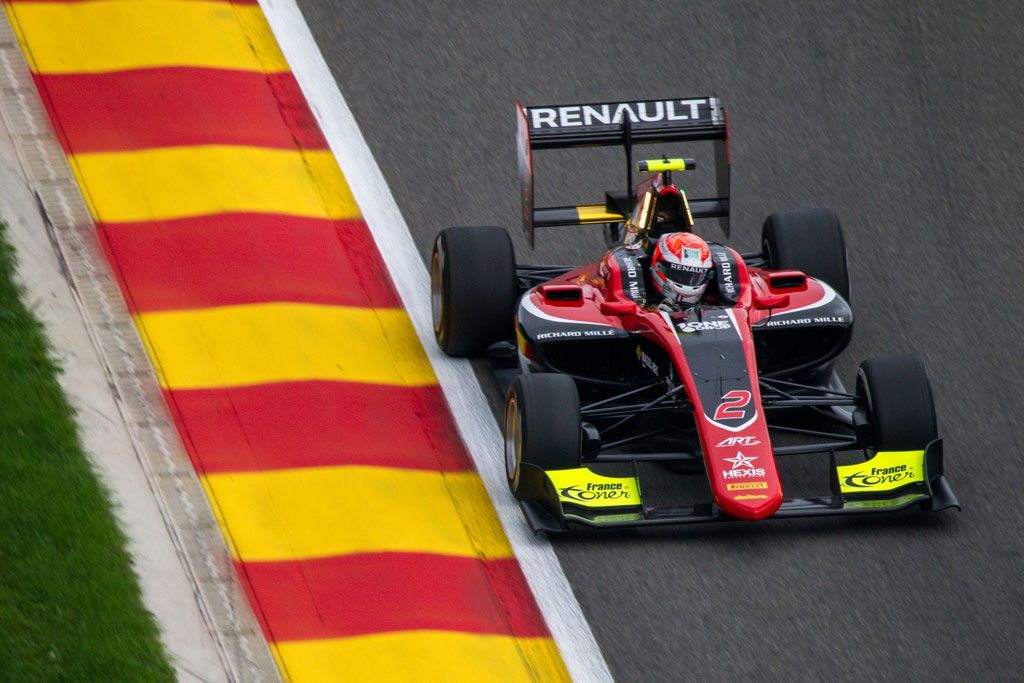 © Dutch Photo Agency
Video game
For his penultimate appointment with the GP3, Anthoine will meet a famous stranger. Sotchi, epicentre of the 2014 Winter Olympic Games, famous seaside resort located near the Black Sea, made its return in the GP3 calendar after two years of absence. Anthoine had never driven the Russian racing circuit which is one of the longest track of the season.
« As I had never driven on this track, I prepared this meeting with the simulator. I also played an F1 video game to localize the turns because the route isn't easy to remember. It's a technical and interesting track, with a lot of rhythm. It seems to be very enjoyable for a driver ».
It was not a new territory for Anthoine's team, Art Grand Prix, and its opponents in the GP3, but their last halt on the edge of the Black Sea was in 2015, before the technical turn of the championship and the introduction of the new car.
« The team has data on the track, but I don't know if it can be transposable to the new car. We have some information, but it will be a discovery for the major part of this adventure ».
Spaciba !
In Sotchi, Anthoine's golden rule will be to follow his usual roadmap, without becoming intoxicated nor petrified with the challenge while the end of the championship is coming.
« I mustn't do any stupidity during the qualifications, I will have to start from the top of the grid and observe : it's good if the victory is possible. Otherwise, I will have to settle for another result as long as I win big points. That's my philosophy since the first race in Barcelona and it will be mine in Russia ».
Ask for the programme !
The second race in Sotchi will be broadcast live on Canal+ Sport.
All the weekend may be watched on live timing on :
http://www.gp3series.com/Live-Timing
Schedule :
Friday
Free trials : 9:30 am (45 minutes)
Qualifications : 5:50 pm (30 minutes)
Saturday
Sunday