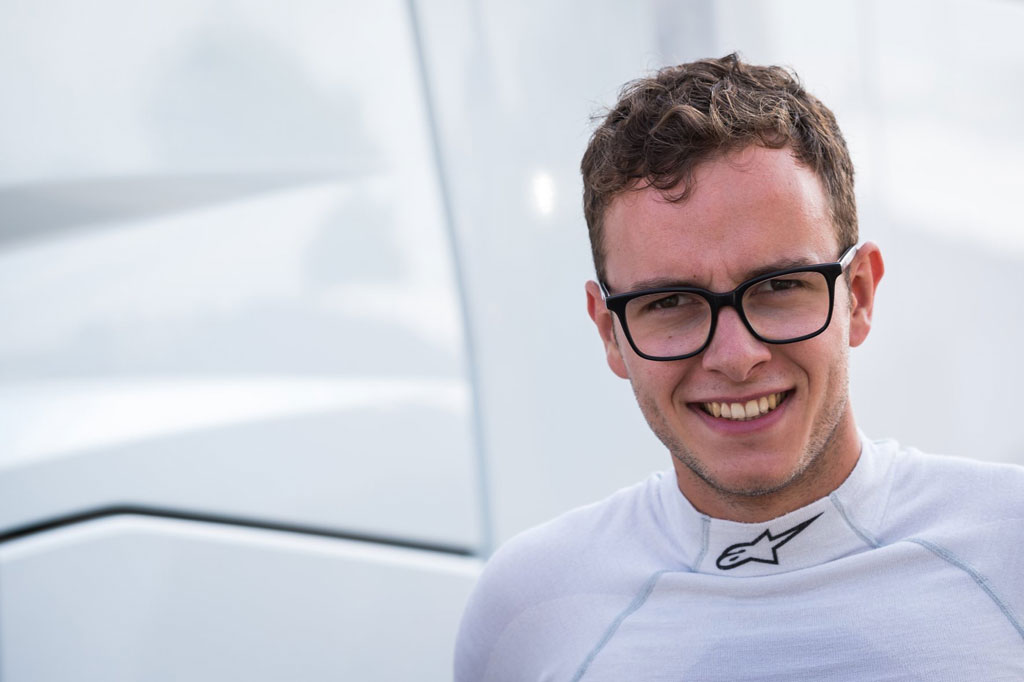 © Dutch Photo Agency
Start of school in Spa
After a month of summer break, Anthoine and the GP3 made their way to tracks for a couple of prestigious rendezvous, Spa-Francorchamps and Monza, in a week. Anthoine spent studious holidays, mixing relaxation in the South of France and work.
« I followed a physical preparation internship with Renault Academy », Anthoine revealed.« I also virtually found my feet in Spa-Francrochamps working on the simulator of ART Grand Prix. »
Revenge to take
Since the beginning of his career in motor sports and his discovery of the track of Spa-Francorchamps, Anthoine particularly enjoys the toboggan of the Ardennes and Spa let him demonstrate it by his results : winner in F4, he won a lot of podiums in Formula Renault 2.0 and in Formula 3 Europe. The only sprain in the contract between the two parts, a meeting spoiled by the bad weather and a mechanical failure in 2017.
« Spa was my favourite track and I was disappointed of our performance in 2017. I have a revenge to take, but I can't make the mistake to put too much pressure on myself. My approach will be the same as I do since the beginning of the year : to play the first roles in qualifications and in race and, if it is possible, to target the pole position and the victory, », Antoine said. « But I would only take measured risks, when they are truly useful, because the presence of the outposts and the regularity are essential to target the title ».
Ask for the programme !
The second race of Spa-Francorchamps will be broadcast on Canal + Sport.
All the weekend may be watched live timing on :
http://www.gp3series.com/Live-Timing
Schedules
Free trials : Friday, 24 August at 9:30 am (45 minutes)
Qualificative trials : Friday, 24 August at 5:50 pm (30 minutes)
Race 1 : Saturday, 25 August at 09:35 am (17 laps)
Race 2 : Sunday, 26 August at 09:35 am (13 laps)