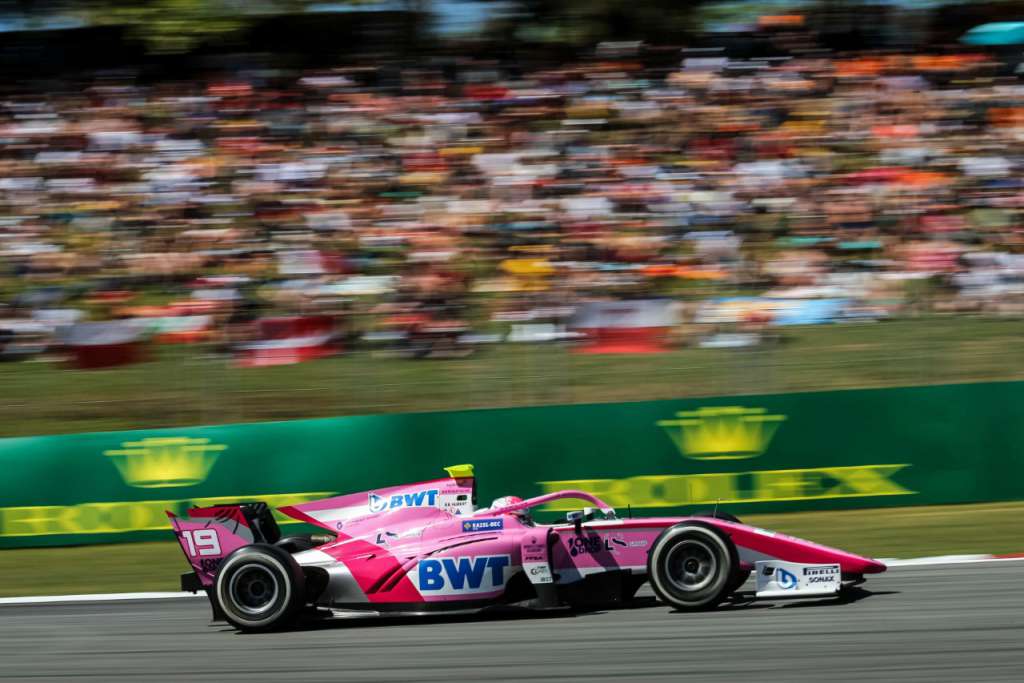 © Dutch Photo Agency
A capital preparation
From June 21st to 23rd, Anthoine has a rendez-vous with his home crowd at the Castellet circuit, the 5th round of the 2019 Formula 2 championship. Since his brilliant victory in Monaco, the young Renault Sport Academy driver has worked hard on other projects, including his first F1 test on board the 2017 Renault RS17 at the Austrian Red Bull Ring, and a specially designed helmet for the Grand Prix de France.
« Last year already, with Eric Amato, we talked about making a helmet dedicated to this particular event for a French driver. So, this year we decided to take the plunge! I told him to go to town with the design, but still keep my identity. He had carte blanche to do something in connection with the GP of France and the result is magnificent. Prior to that, I had the chance to get behind the wheel of an F1 car. It was an exceptional experience and I thank Renault for offering it to me. Aero, braking, power, everything is fabulous and there was only one drawback: it was too short! I hope to have the opportunity to drive F1 again for a full day and, this time take it to the limit! ».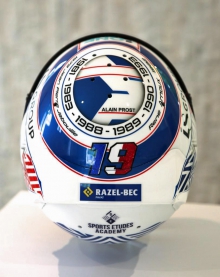 © Amato Design
Monaco's momentum
The Monegasque weekend was a turning point for the defending GP3 champion. Apart from the victory itself, the way in which he took the win, along with his progress in qualifying, validated all the work that had been done over the past few weeks and gave new motivation to the Arden HWA team. But for a perfectionist like Anthoine, some areas of shade still need to be improved.
« Along with Monaco, Le Castellet is the event that I expect the most from in the season. Racing at home is indescribable. We are urged on by the public and feel that we are growing wings. I won here last year and in Monaco a month ago, but we must not get ahead of ourselves, we don't yet have the potential to claim podiums week in week out. We must start by improving what we can, such as pit stops, which have made us waste a lot of time all year. The team went to train at HWA, with the pit stops manager, and I hope I'll have a good surprise at Le Castellet where the most important thing will be to continue Monaco's momentum with a good qualifying and two races in the points, the highest possible! ».
The program!
The two races from Le Castellet will be broadcasted by the Canal + group.The entire weekend can be followed on
live timing
Timetable (France time):
Free Practice: Friday, June 21st at 12:55pm
Qualifying: Friday, June 21st at 4:55pm
Race 1 (30 laps): Saturday June 22nd at 4:45pm
Race 2 (21 laps): Sunday June 23rd at 11:25am