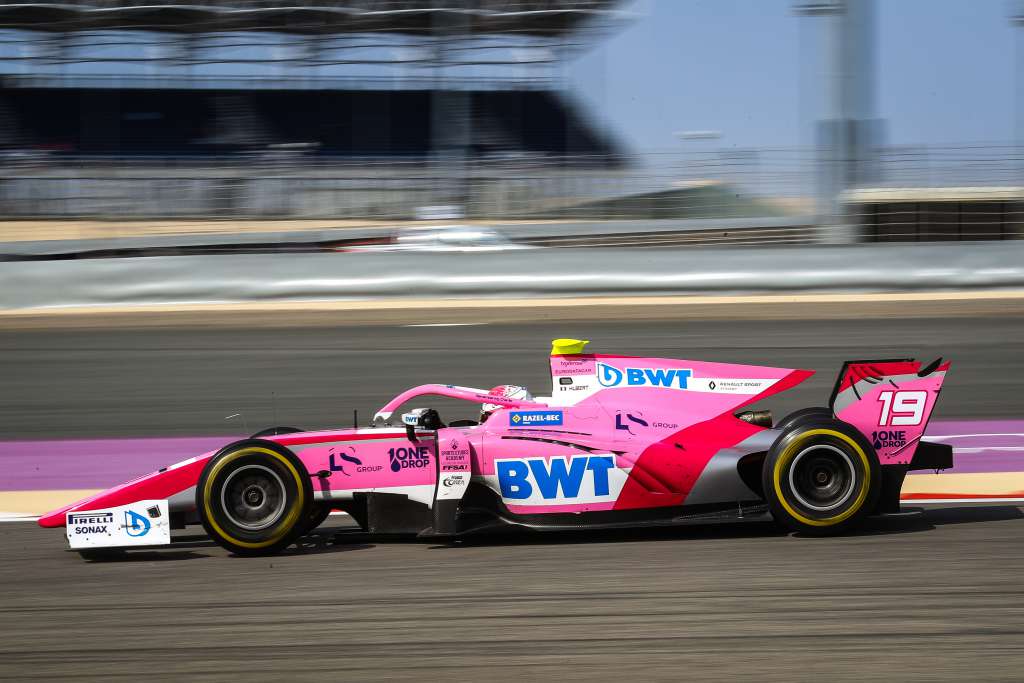 © Dutch Photo Agency
Fishing for experience
The second stage of the Formula 2 championship takes Anthoine and his ARDEN/HWA team to the unusual circuit of Baku, Azerbaijan. This is a hybrid venue being a cross between a traditional street circuit and an ultra-fast track. On the shores of the Caspian Sea, the Frenchman will first of all go fishing for experience.
« It will be a new discovery, yes! Even more than Bahrain because I knew that one a little bit after playing it a lot on game consoles and thanks to the many F1 races I have watched in the past. I prepared for the Baku races in the team simulator as well as at Renault. It was very profitable and I must say that I like the circuit. We are not used to racing around a historic centre with 90 ° angles followed by a 2km straight! With only one free practice session, preparation will be even more important in Baku ».
A cool head in Baku
With his successful debut in Bahrain where he flirted with a podium finish, Anthoine is aiming to continue his adventure in Formula 2 with the same dynamic as he continues to garner experience, racing kilometres and points. 5th in the championship and best rookie in Bahrain, Anthoine plans to keep a cool head this weekend.
« Last year, the races were a little crazy so our first goal will be to get to the finish by avoiding pitfalls. But overall, we want to be successful, to seize any opportunities that may arise. We have identified the areas we needed to work on after Bahrain, and one of them is performance over one lap. Starting from the top of the grid, you are less likely to be caught in an incident and more likely to score points and the plan is to be well placed for the sprint race. It's a snowball effect that can be positive! ».
The program!
The two races in Baku will be broadcasted by the Canal + group.The entire weekend can be followed via
live timing
Timetable (French time):
Free Practice: Friday, April 26 at 9:00am
Qualifying: Friday, April 29 at 1 pm
Race 1 (29 laps): Saturday, April 27 at 10:00 am
Race 2 (21 laps): Sunday, April 28 at 11:10 am