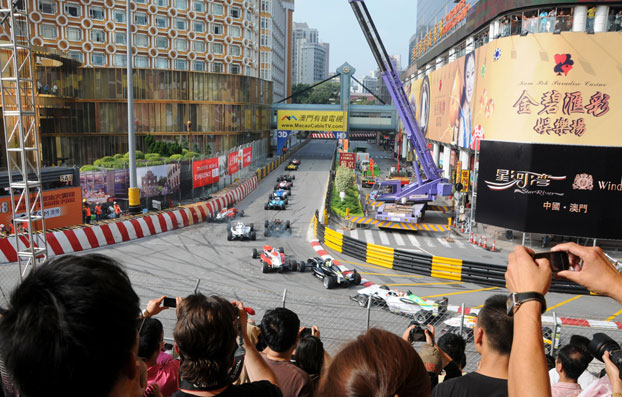 The FIA-F3 World Cup will take place this weekend from 17 to 20 November in Macao, China. Thanks to the complement of partners' support, Anthoine has the opportunity to play this mythical trial. They will be 30 competitors to hope to register their name on the event's prize list, with serious clients on the competitors' list as former winners of this trial.
The track, routed in the streets of Macao, is an urban one known as difficult and dangerous. Vast of 3.7 miles (which is very long for this kind of trial), it has two distinct areas. A fast part, with its very ward long strait lines, and a winding one with narrow turns, located on the Guia Mount sides.
Even if the task will be difficult facing drivers who know the track, Anthoine is particularly fond of urban tracks and will do his best to end his season in the best possible way.
The weekend program (there is a time difference of 8 hours)
Thursday, November 17th
Trial: from 9:35 to 10:15 am
Qualifiers: from 2:20 to 3:00 pm
Friday, November 18th
Trial: from 9:35 to 10:15 am
Qualifiers: from 3:55 to 4:35 pm
Saturday, November 19th
Qualifying race: from 1:50 to 2:40 pm
Sunday, November 20th
Final: from 3:30 to 4:30 pm
Have a good week-end.