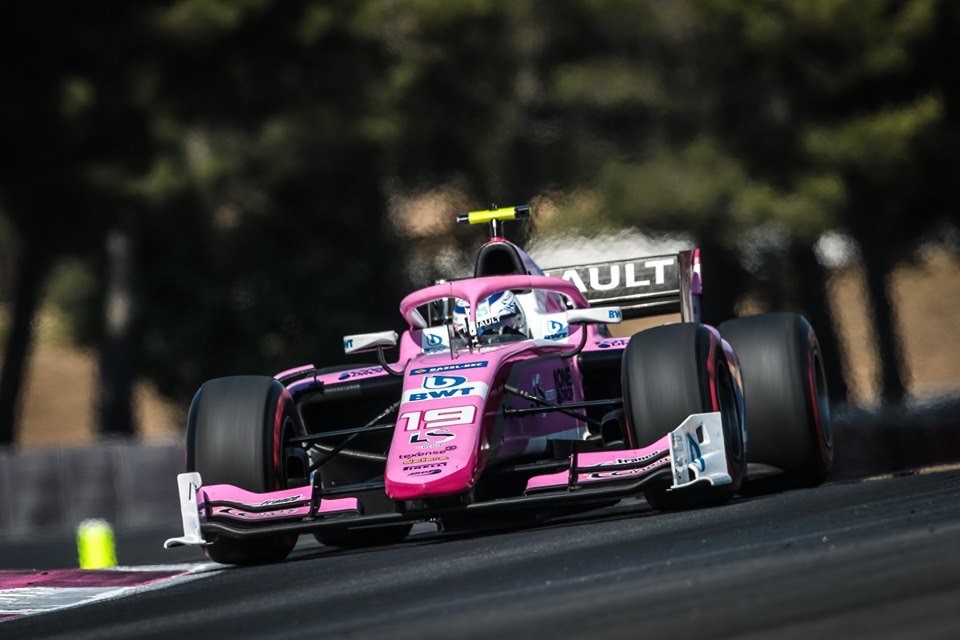 © Dutch Photo Agency
From one summit to another
The victory of Castellet had barely been celebrated, when Anthoine Hubert and his team, HWA Arden, packed their bags to cross the border into Austria, the theatre for round 6 of the 2019 Formula 2 championship.
After the brilliant successes secured on the rock of Monaco and the mountain of Sainte-Baume at Le Castellet, Anthoine is preparing to climb yet another mountain, that of the heart of the Styrian region where the Red Bull Ring is nestled. In F3, and GP3, the Austrian circuit often proved difficult for Anthoine but the Frenchman intends to take the bull by the horns and finally tame the Red Bull Ring this coming weekend.
"It's not a circuit that has been really successful in terms of raw results and it's not my favourite track. But I just want to make a point in reversing this trend!" he said. "It is a fairly technical track, with an interesting elevation, and belongs to the old circuits. Since Le Castellet, we haven't had time to do a lot of work, but we prepared ahead for this event along with the French round".
Flat out
If Anthoine put his foot to the floor at Castellet to secure his second win of the season, the Formula 2 championship is also flat out with four races in a week. By the beginning of September, the F2 championship will compete in Silverstone, Budapest, Spa and Monza. Therefore, the summer will be crucial for Anthoine and his team to progress and confirm their potential.
"Our goals remain the same. We know that it is very difficult for us to be involved in the fight for pole position and victory every weekend. Above all, we need to improve what can be improved, such as qualifying and pit stops, and keep our head on our shoulders while knowing how to seize the slightest opportunity in order to shine. For that, we need good strategies, fine team work and serenity and these are our strengths at the moment".
The program!
The two races at the Red Bull Ring will be broadcasted by the Canal + group.
The entire weekend can also be followed via live timing
Timetable (Austrian time) :
Free Practice: Friday, June 28 at 1 pm
Qualifying: Friday, June 28 at 4:55 pm
Race 1 (40 laps): Saturday, June 29 at 4:45 pm
Race 2 (28 laps): Sunday, June 30 at 11am