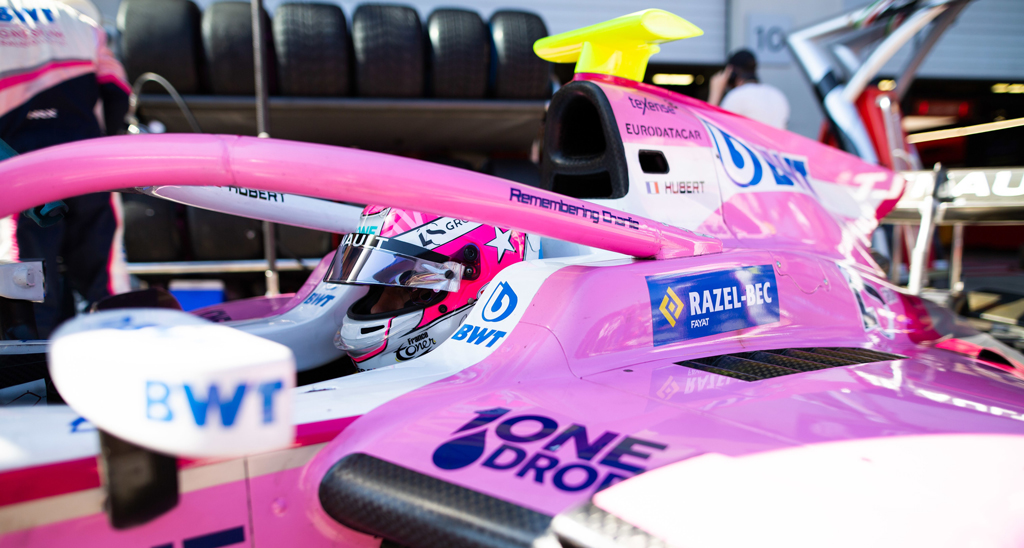 © FIA Formula 2 Media
Good memories
Anthoine and the Formula 2 caravan enter the second half of the 2019 championship this coming weekend at the Silverstone Circuit in England. Two weeks after the Castellet/Spielberg back to back, F2 is preparing to contest four major events between now and the beginning of September: Silverstone, Hungaroring, Spa and Monza.
The legendary British circuit, carved on a former military airfield, has allowed Anthoine to win many duels in the past – concluding with a victory in both the Eurocup Formula Renault and GP3 - and he is eagerly looking forward to the event.
« The races are linked, so since the Red Bull Ring, I took the time to recharge my batteries while doing sports, including cycling, and muscle preparation. It is a circuit where I always got, at worst, a podium. This success and the beauty of this circuit puts it in the top 3 of my all-time favorites. It's a very interesting track, with lots of quick sequences that I love. So I'm glad to be back with the most powerful and competitive car I've ever driven in competition. I cannot wait to see what sensations F2 brings at Silverstone! ».
Memories to build
But even though the circuit is located close to the Renault F1's base in Enstone, where the Renault Sport Academy driver spends a lot of time and is therefore well known to Anthoine, it also contains its share of novelties.
Totally re-surfaced since the 2018 British Grand Prix, the quality of the asphalt will be crucial for the behaviour of the cars and the comfort of the drivers.
« The surface has been redone twice in two years and that's something you cannot prepare for in advance in a simulator! Nobody knows what to expect. At Le Castellet, whose surface had been redone, we had trouble in terms of performance over a lap. If it is the same asphalt as in France, we will have to adapt our approach. We will find out on Thursday by going around the track! I hope at least that the bumps will be gone. In Austria, satisfaction came from our good performance in qualifying and the execution of the pit stop. Our goal will be to confirm our progress in these areas and strengthen our already strong attributes. A good place on the grid is the starting point of a top 8 finish in the first race and a successful weekend ».
The program !
The two Silverstone races will be broadcasted by the Canal + group.
The entire weekend can be followed by live timing
Timetable (Paris time) :
Free Practice: Friday, July 12 at 12:55 pm
Qualifying: Friday, July 12 at 4:55 pm
Race 1 (29 laps or 1 hour): Saturday, July 13 at 4:45 pm
Race 2 (21 laps or 45 minutes): Sunday, July 14 at 11:35 am