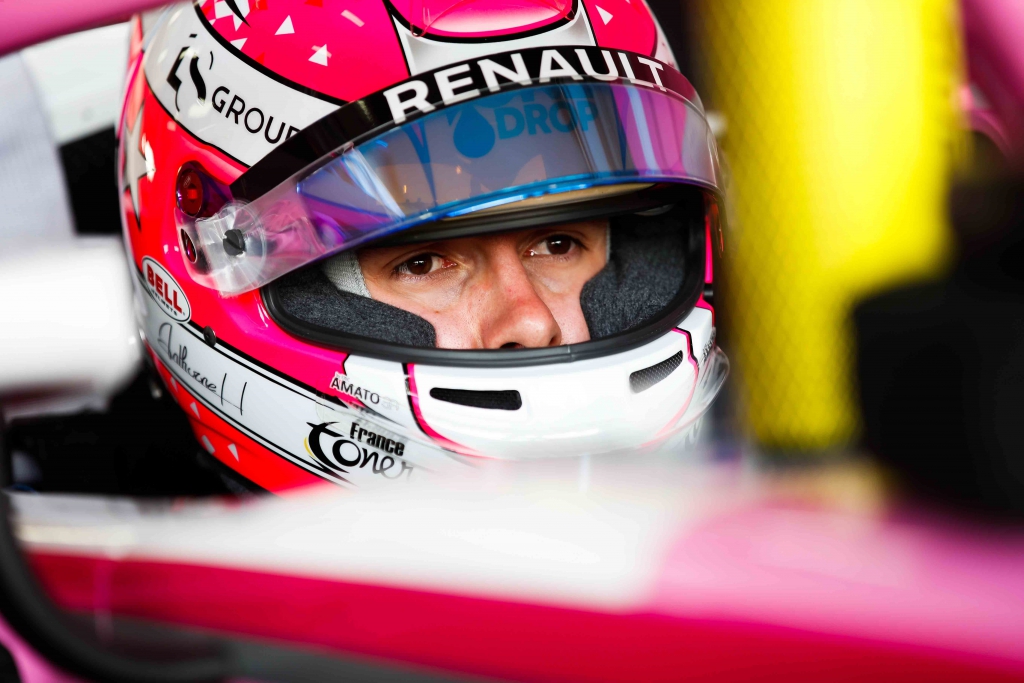 © FIA Formula 2 Media
The Hungaroring, an old acquaintance
After a good break where he took advantage of the mini-break in the FIA ​​Formula 2 championship to relax, Anthoine Hubert definitely turned the page from Silverstone to prepare for the upcoming the races in Budapest. The Hungaroring is one of the first international Formula 1 circuits that Anthoine has visited. The event took place in 2014 during the first season that the Frenchman raced in Formula Renault Eurocup.
« The break has done a good job of recharging my batteries but I haven't neglected the physical and technical preparation for the Hungaroring, because it is a complicated circuit. In The first few years I didn't achieve great things in Budapest, but that lack of success doesn't prevent it from being a circuit that I appreciate. It is an interesting layout and different from the other circuits on the calendar. As for the weather, it looks like we might have high temperatures like in Spielberg, the surface has been redone recently, like Silverstone and Castellet, and it is often called 'Monaco without the barriers' in reference to its tortuous layout ».
The believer is happy; the doubter is wise
Anthoine readily adopts the Hungarian proverb which assures that "The believer is happy; the doubter is wise". Between capricious weather, a lack of areas to relax and few opportunities for overtaking, the Hungaroring is full of potential pitfalls just waiting to close in on the drivers. In the past, the GP3 champion was able to defeat the traps of the Budapest event and has three third places from four races to his name, as well as a pole position. But before being happy in 2019, he prefers to be wise ...
« A podium in F2 at the Hungaroring? I sign with both hands! We have prepared well for this round, especially to avoid the problems we had at Silverstone. The team knows what to do, even if the mechanics of the car do not always react as desired. It will be necessary above all to qualify well because this circuit is not easy to overtake on. It has been one of our strongest areas of progress for a little while now and this progress from the Red Bull Ring with a 1st raw thing clicked and it seemed to be confirmed at Silverstone where we had the potential for a top 6 result. This will be a crucial step for a good weekend, if we avoid the pitfalls! The rain? Why not, it can spice up the race, but honestly at Hockenheim, F1 was a lottery with the continual changes. I prefer that it be constantly wet or that the track dries gradually ».
The program!
The two Hungaroring races will be broadcasted live by the Canal + group.
The entire weekend can be followed via live timing
Time (Paris time) :
Free practice: Friday August 2nd at 1 pm
Qualifying: Friday, August 2nd at 4:55 pm
Race 1 (37 laps or 1h): Saturday, August 3rd at 10:10
Race 2 (28 laps or 45 minutes): Sunday August 4th at 11:25