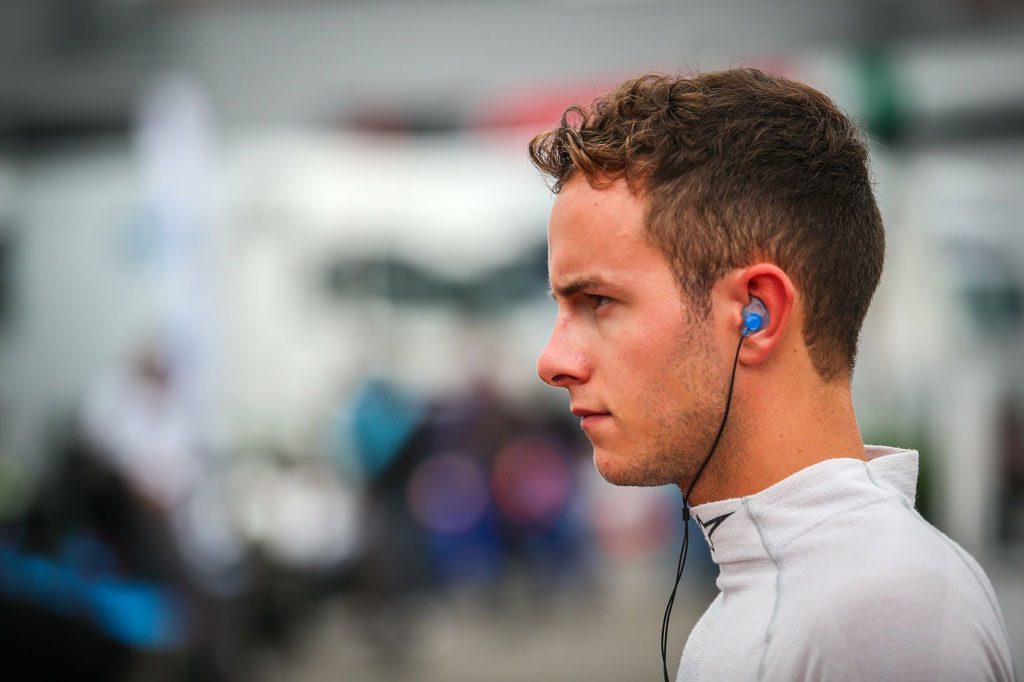 © Dutch Photo Agency
The last step
After two months of preparation, Anthoine Hubert is looking forward to going to Abu Dhabi to play the finale of the GP3 season. For the young man, the challenge is crystal clear: with 2 victories, 10 podiums, 2 pole positions and an advance of 32 points in the championship, he ticked nearly all the right boxes of his big exam in 2018 and his ambition will be to win the title on the Yas Marina track.
Anthoine Hubert :
« We are close to the finale and we are in the race for the title. Thus, we can say we filled our mission until now. One last step remains to cross and our advance don't let us rest upon our glory. It can melt like snow in the sun of Abu Dhabi ! Everything can happen so fast in this championship with a configuration containing a reversed grid and a first race crucial for the result of the second one. ».
The best form of defence is attack
With 32 points of advance on his single chaser, his teammate Nikita Mazepin, and a maximum of 49 points to win in Yas Marina, Anthoine had to score 17 points more than the Russian driver to succeed to the GP3 winners Bottas, Kvvat, Leclerc or Russel.
Anthoine Hubert :
« I would lie if I said the championship won't be in my thoughts, but I won't do complicated calculations. The best form of defence is attack ! I approach these races as the first of the year, with the same targets : a good qualification and a first race with big points consider the final round with all the cards in hand. ART Grand Prix and I worked well during all the year, we prepared the event and we hope to reap the benefits of our excellent season ».
Ask for the programme !
The second race of Abu Dhabi will be broadcast on Canal+ Sport.

All the weekend can be watched live on :
http://www.gp3series.com/Live-Timing
Schedule :
Friday, 23 November
Free trials : 10:15 am (45 minutes)
Qualifications : 3:10 pm (30 minutes)
Saturday, 24 November
Sunday, 25 November