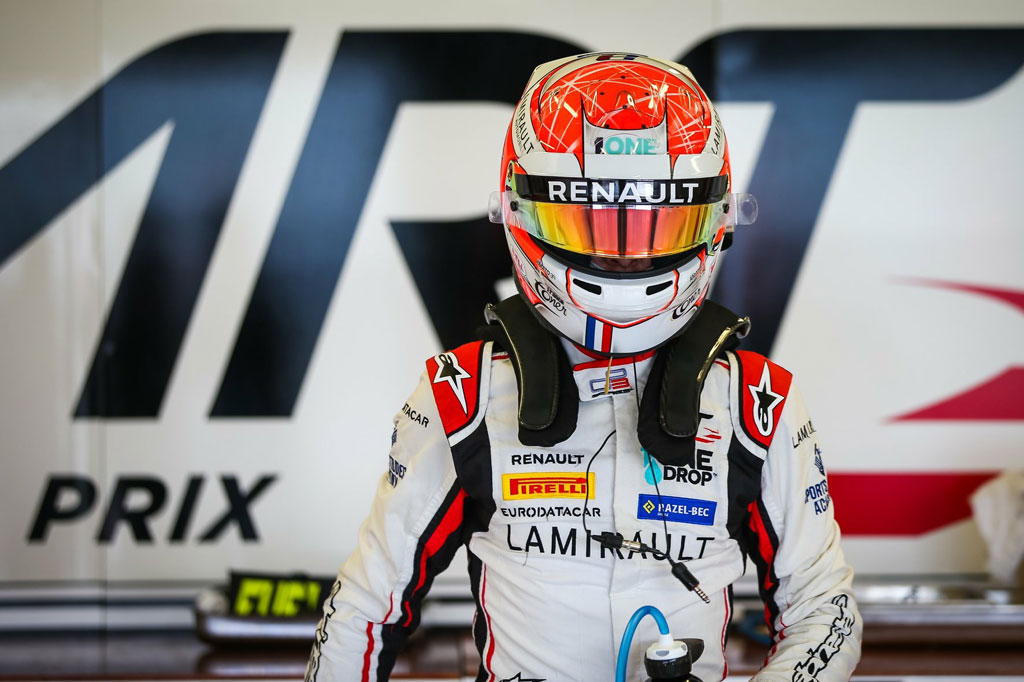 © Dutch Photo Agency
Secure
Anthoine Hubert arrived in Hungary with the confidence of a pilot in a positive dynamic. After he signed his first pole position in the previous set in Silverstone, he aspired to check all the boxes in Budapest.
« Last year, our wintry trials on the Hungaroring didn't go well so I arrived on track with some doubts. Fortunately, we removed them redressing the balance and standing upon the podium. I arrived in Hungary with a double confidence, the one of the team potential on this track, and the one my results on Silverstone gave me ».
Storms and hopes
The Hungaroring is not known for its overtakings, but between a stormy weather and a new technical data, Anthoine thought the show could be flamboyant.
« The track was rhythmic and quite pleasant. This year, we have the soft tyres and the degradation could play a crucial role. With the DRS, the overtaking would be easier. But as always, a good place on the starting grid will be crucial to score big points and maybe to win if the victory is within our reach. The championship is long, I have to constantly lead the way, it will be the key for victory »!
Ask for the programme !
The two French races will be broadcast live on Canal + Sport.
All the weekend may be watched on live timing on :
http://www.gp3series.com/Live-Timing
Schedule
Friday
Free trials : 9:30 am (45 minutes)
Saturday
Qualifications : 10:45 am (30 minutes)
Race 1: 6:30 pm (22 laps)
Sunday
Race 2: 10:05 am (17 laps)